Ladies Academy Membership
Ladies, if you have ever wanted to give golf a go or you are thinking of starting again then the Ladies Academy Membership is made for you…
The Academy run FREE taster sessions followed by group lessons for a 6-week period provided by our Pro and supported by lady members offering you a warm welcome to the club.
As an Academy Member, you can get a feel for life as a golfer, and as a member of Taddy, for a fraction of the cost and with no obligation to sign up full time.
There is no joining fee and the subscription is only £30 per month, available for a maximum of one year only.
Is golf the game for me? Why play golf at THGC?
For more information or a show around the club, please contact the Office on 01608 737278 or generalmanager@tadmartongolf.com
Ladies Taster Day - July 2020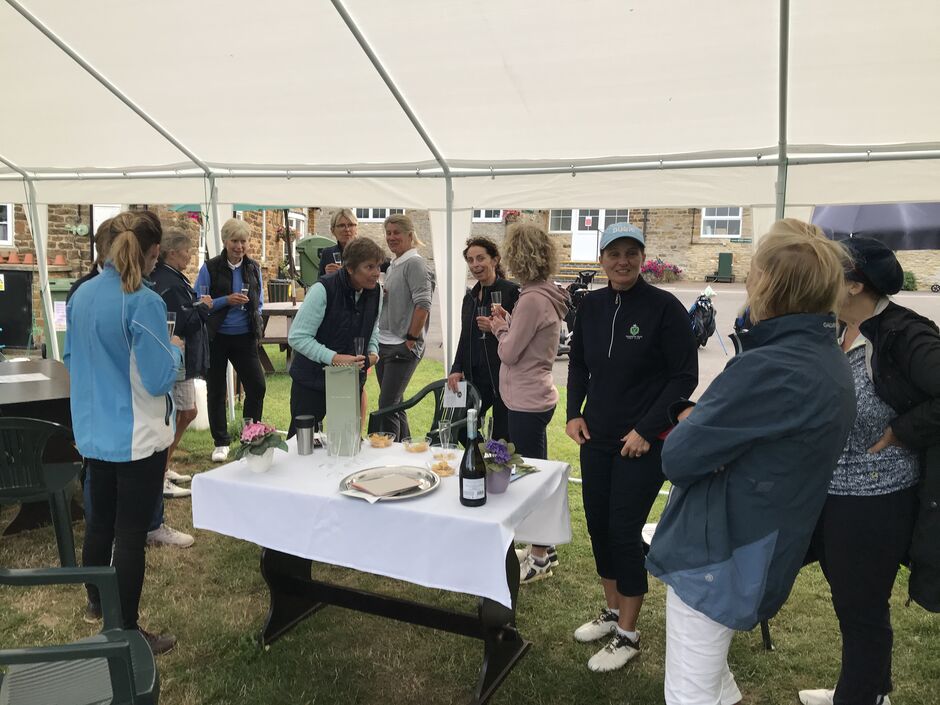 ​
Read some feedback from our Academy Members:
"I have had numerous golf lessons over the years and given up as I had no one to play with on a regular basis. The Ladies Academy group lessons provided the opportunity to meet other golf novices and the 6-hole membership an ideal introduction to the Club. Heartfelt thanks must go to the Lady members".

Ann Benham 2019

"After enjoying a Taster Day event I was invited to join the Ladies academy, which held weekly group lessons for inexperienced golfers looking to progress. The support has been amazing, and I haven't looked back. I am now a full playing member."

Rose Fehler 2019

"Over the last 10 years I have tried to take up golf at various clubs but without success. That was until I signed up to Taster lessons at the Tadmarton Heath Golf Club. I was welcomed so warmly by the lady members and quickly felt that I wanted to join this very happy and friendly club."

Edwina Woods 2019